New Season ~ Plant Sale Dates
We're always open by appointment but also post plant sale dates here.
It's time to plant!
Enjoy your garden and the sun!
Thank you for choosing Silo Hill Farm as your go to place for plants! We appreciate your patronage to our family business and continued support by shopping locally-owned and grown plants. 
We are a family business located in the Treasure Valley of Idaho. And when we say family we truly mean it. John and Lauri Heida are our names and we are the owners. We have 3 children and they help us at the nursery. Whether it be the veggie starts that they take care of, pulling weeds out by the garden, or preparing for special sale dates, it truly is a family effort.   
We'd love to connect with you so please let us know if you need anything. Now is the best time to enjoy your garden and the sun. Happy planting!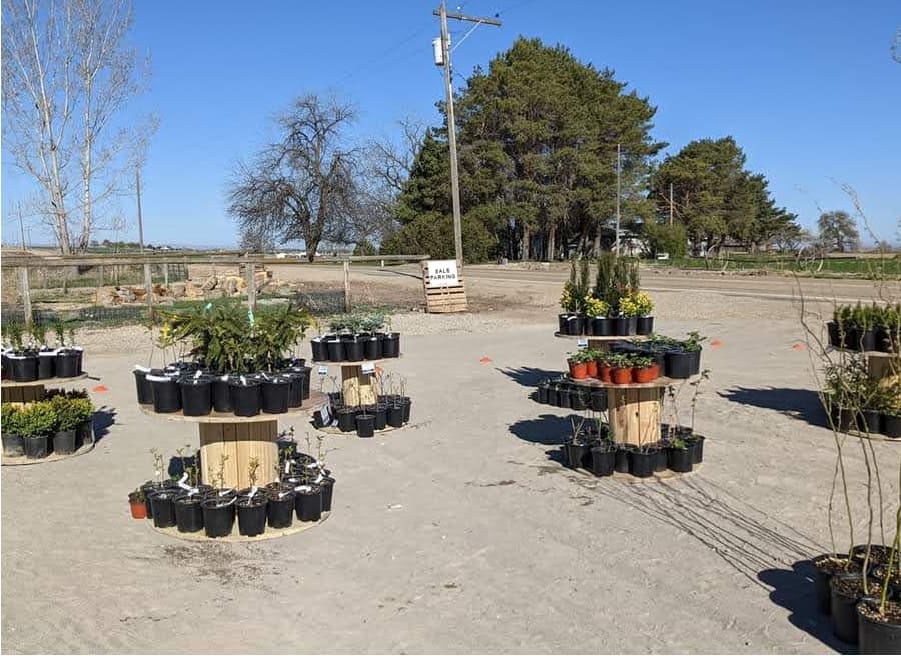 Some of What We Carry
(subject to change)
Azalea

Blackberry

s
Blue Oat Grass (

Helictotrichon sempervirens

)

Blueberry

Bruns Serbian Weeping Tree

Burning Bush

Canada Red Chokecherry Tree

Corkscrew Willow Tree

Daubs Frosted Juniper

Dwarf Golden Barberry
Elm Tree
Emerald Green Arborvitae
Euonymus
Forsithia
Globe Blue Spruce Topiary
Green Giant Arborvitae
Hens And Chicks Succulents
Hollyhocks
Hosta
Hydrangeas
Veggie Starts
Liatris
Nikko Blue Hydrangea
Periwinkle (Vince Minor)
Raspberry Canes
Red Barberry
Redbud Tree
River Birch Tree
Salvia
Silver Maple Tree
Sky Pencil Holly
Strawberry Everbearing & June Bearing
Weeping Norway Spruce Tree
Weigela
Wild Daylily (Orange)
Winter Gem boxwoods
Yew: Taxus Daubs Eddie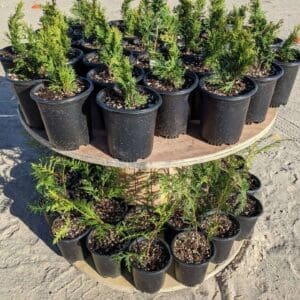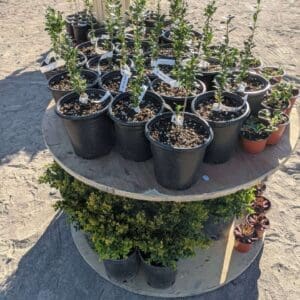 We are currently open on special sale dates and by appointment.